[Release Day Blitz] The Craft Society of Divination books 1-3 by E LR Jones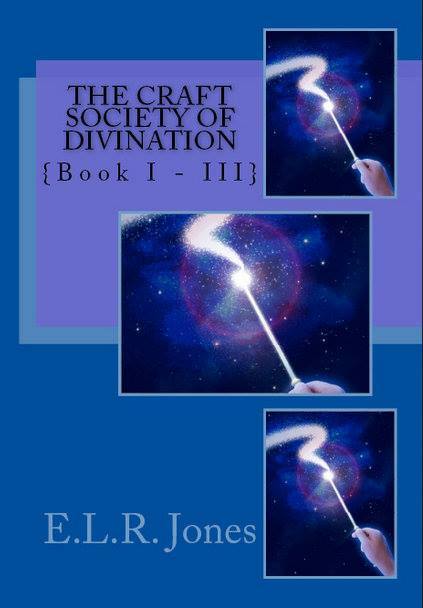 Synopsis:
Katerina Deshion is gifted with great power. It is a prestigious honor within the Society that she was born. She has lived with the burden of the responsibility for far too long. Enter Xavian, an angel willing and able to show her what life can be like without the weight of her coven on her shoulders. Freedom comes with a great sacrifice, one that Katerina is willing to pay if it means protecting the ones closest to her. Is she the threat that could tear down the foundation of their Society or is she the key to bringing about their salvation? (Book I)
Vivienne Deshion is the eldest and the one that was supposed to receive the "gift" of being The Chosen One. Her sister is given the power that has been passed down through the generations after a great loss. In turn, she is given an even greater burden. She is now her sister's caregiver, guide and protector.
All of the responsibility is too much and she flees to gain some perspective, to live her life for herself for once. Her conscience gets the better of her and she returns to step back into her ordained role. It is just in time to aid her sister in one of the most precarious times in her life. Will Vivienne be able to be everything that is needed, keep her sister safe and hold the secrets that could possibly destroy all that they are to the Society? (Book 2)
Evian Deshion has always been the one, the only, the lone child of The Chosen One. He has looked for answers for so many years to who he was, where he came from. The adage "be careful what you ask for" is one that he will not soon forget. The knowledge that he is a Halfling (half angel, half witch) and his mother gave up her rights to raise him to protect him from none other than his father was just the tip of the iceberg. What he finds out next will make those things appear as if he just determined the week had seven days in it. Will all that he learns be the death of him, causing his mother's sacrifice to be in vain? What role do each of his family members play in his possible impending demise? Just how many family members does he have? (Book 3)
Amazon buy link http://amzn.to/1PR7GvT
What Beta readers are saying about The Craft Society of Divination:
"Just finished reading beta copy of Craft (Society of) Divination. I wouldn't change a thing. Hope all goes well for Evian with his quest…once I started, couldn't put (it) down. (It) had me from the beginning to the end."
"I really like that in the beginning you make Katerina seem cold, distant and unapproachable, but then share her story as a child so we have more empathy for her."
Giveaway: