[Audio Review] Caramels with a Side of Murder ((The Daley Buzz Cozy Mysteries, Book 2) by Meredith Potts

Author: Meredith Potts
Narrator: Lisa Beacom
Publisher: Meredith Potts
Series: The Daley Buzz Cozy Mysteries, Book 2
Released: Jan. 25, 2018
Genre: Cozy Mystery


Sabrina Daley's world is turned upside down when a local psychic predicts that her missing sister will be found.

Unfortunately, the psychic, Miss Terri, is unable to provide any further details.

Desperate for something more to work with, Sabrina shows up at Miss Terri's house the next day, ready to beg for another psychic reading. Instead, Sabrina finds Miss Terri's lifeless body.

So when the local police have trouble solving Terri's murder, Sabrina sets out to bring the psychic's killer to justice before they strike again.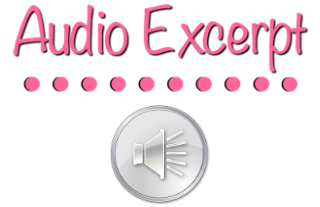 Meredith Potts loves corgis, cupcakes, and captivating books. Her mysteries usually feature all three.

Sign up to my audio book mailing list here and be the first to find out about my newest books.

Lisa Beacom lives in Chicago, Illinois, and narrates books in all genres.

The Story:
I was intrigued from book one as to what had happened to her sister, and in this one Sabrina visits a Psychic who tells her "Your sister will be found!" – great insight but then the psychic winds up dead (bet she never saw that coming!) and Sabrina is left not only reeling from that little piece of information but up to her sleuthing tricks in order to catch Miss Terri's killer.
Again she came off as pushy when questioning "suspects" – why people still chose to open up and speak to her is beyond me. She actually makes a point of trying to apologise to Melissa (who she rips apart in book 1) and wonders why her apology isn't met with heartfelt gratitude. As a character I really dislike Sabrina, but I am hooked on the background story line of her sister. Though I am not sure how ,much the author is going to give us in each book (as far as I am aware there are 10 books so far in this series)
The Narrator:
This book was voiced by Lisa Beacom, and whilst at first I did not take to her voice as I had not long finished the audio for Chocolates and was used to that actors voice, I feel she was a better fit once I got accustomed to her instead. She was better at male voices though not quite 100% there for me, the narration flowed well and she made the distinction between the characters easy.
I received this audiobook as part of my participation in a blog tour with Audiobookworm Promotions. The tour is being sponsored by Meredith Potts. The gifting of this audiobook did not affect my opinion of it.

Book Two
Mar. 15th:
What Is That Book About
Mar. 16th:
Mar. 17th:
Turning Another Page
Mar. 18th:
Mar. 19th:
Mar. 20th:
Mar. 21st: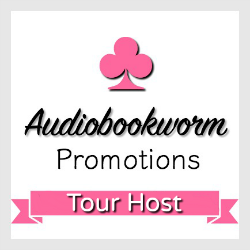 ➜Sign up as a host here