[Audio Review] Chocolate with a Side of Murder (The Daley Buzz Cozy Mysteries, Book 1) by Meredith Potts
#audio #review Chocolate with a Side of Murder by Meredith Potts #4stars
@AnAudiobookworm

Author: Meredith Potts
Narrator: Lainie Pahos
Publisher: Meredith Potts
Series: The Daley Buzz Cozy Mysteries, Book 1
Released: Oct, 23, 2017
Genre: Cozy Mystery


Sabrina Daley is still haunted by the mysterious disappearance of her sister 10 years before. Even though the case went cold long ago, she keeps holding out hope that one day she will discover what happened to her sister. Sabrina's life is turned upside down again when she discovers her friend's dead body in the alley way behind her family's coffee shop. If that isn't bad enough, after a week of investigating, the local police appear to be stumped. Terrified about a second case going cold in town, Sabrina decides to take matters into her own hands. She sets out on her own, determined not to give up until she has brought her friend's killer to justice.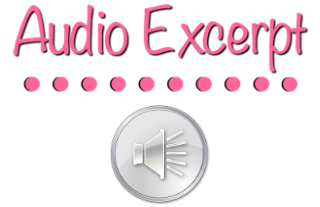 Meredith Potts loves corgis, cupcakes, and captivating books. Her mysteries usually feature all three.

Sign up to my audio book mailing list here and be the first to find out about my newest books.

Lainie Pahos is a Chicago native who is currently based in Los Angeles continuing her work on stage and screen.

The Story:
Sabrina works in her family coffee shop The Daley Buzz, dates a police office and still holds out hope of finding her missing sister of 10 years. The book starts with her sister Jessica's disappearance but then it holds no bearing to the rest of the story, though I am guessing that more is obviously going to come out of this story line in future books.
I disliked Sabrina as a character as I found her extremely rude and very whiny! She gets involved with solving a murder by basically being rude and using bullying tactics when talking to the "suspects" that in actual fact I can't believe anyone would actually open up and tell her anything! But they do and she is able to piece together whodunit all before her police boyfriend even gets a chance to. Maybe she should give up the coffee shop and become and actual PI for a living.
The story for all it still leaves some unanswered questions. held my attention and I did enjoy listening & reading along, so I look forward to continuing the series mainly to find what on earth happened to her sister.
The Narrator:
At first Lainie Pahos voice did kinda grate on me, but then I got used to it and really got into the story. I have to say she was brilliant at female voices but she fell flat when it came to male's – maybe not her strong point or something she can work on, but there was a distinct monotone voice when it came to the males. For the female characters I think she pretty much nailed what I thought they were going to sound like. There were a few moments when the narrator fluffed up the lines, which was quite surprised would still be in the finished audio – I guess it is harder to "edit" audio, granted these fluff ups were in chapters 19 and 20 so near the end, but still noticeable enough for me to check that there wasn't a problem with the playback option on my phone.
Overall the audio quality was good and there was no distortion or background/white noise.
I received this audiobook as part of my participation in a blog tour with Audiobookworm Promotions. The tour is being sponsored by Meredith Potts. The gifting of this audiobook did not affect my opinion of it.

Book One
Mar. 8th:
Mar. 9th:
Mar. 10th:
Mar. 11th:
Mar. 12th:
Turning Another Page
Mar. 13th:
Mar. 14th:
Book Two
Mar. 15th:
What Is That Book About
Mar. 16th:
Mar. 17th:
Turning Another Page
Mar. 18th:
Mar. 19th:
Mar. 20th:
Mar. 21st: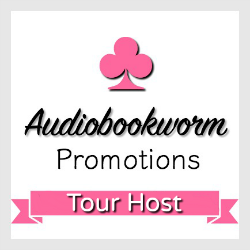 ➜Sign up as a host here