[Audio Review] Condition Book 2 – The Curing Begins by Alex Birri
#audio #review Condition Book 2 – The Curing Begins by @AlecBirri #4stars
@AnAudiobookworm #giveaway

Author: Alec Birri
Narrator: Jonathan Keeble
Length: 6 hours 39 minutes
Publisher: Essential Music Limited⎮2018
Genre: Science Fiction
Series
: The Condition Trilogy, Book 2
Release date
: Jan. 17, 2018


The second in a dystopian trilogy based on the author's command of a top secret government unit.
Discovering an infamous Nazi doctor conducted abortions in Argentina after the Second World War may not come as a surprise, but why was the twisted eugenicist not only allowed to continue his evil experiments but encouraged to do so? And what has that got to do with a respected neurologist in 2027? Surely, the invention of a cure for nearly all the world's ailments can't possibly have its roots buried in the horrors of Auschwitz?
The unacceptable is about to become the disturbingly bizarre. What has the treatment's "correction" of pedophiles got to do with the president of the United States, the pope, and even the UK's Green Party?
As if the Condition trilogy wasn't unsettling enough….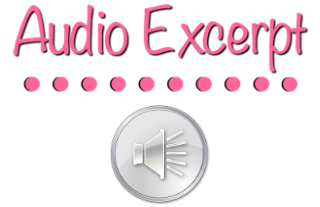 Alec Birri served thirty years with the UK Armed Forces. He commanded an operational unit that experimented in new military capabilities classified at the highest level (Top Secret Strap 3) and it is this that forms the basis of his novels. Although semi-autobiographical, for national security and personal liberty reasons, the events and individuals portrayed have to be fiction but are still nonetheless in keeping with his experiences.


If you regularly enjoy listening to audiobooks then this Shakespearean actor will need no introduction. Winner of a 2016 SOVAS award, Jonathan's voice is rightly recognized as being one of the best, and his narration of The Condition Trilogy is no exception.
LinkedIn⎮IMDB

The Story:
After A Medical Thriller I couldn't wait to listen to this part of the trilogy. We start off part one of this book in 1970's Argentina when an office is asked to visit a town in search of a missing person.
You soon realise there is more to this village than meets the eye and the dots start to connect with events from book 1 and then we are thrust forward to 2026, the pill is being used to cure more than just mental health issues but religious views and sexuality. This book really gets you thinking of the ethics behind Dr Savage work and the implications of it all.
If you thought book 1 was weird then Birri has stepped it up a few notches more in this book.
The Narrator:
Again Johnathan Keeble proves he is the right actor for this trilogy. He is able to do accents and gender tones well and flows seamlessly between them making it easy to keep track.
I received this audiobook as part of my participation in a blog tour with Audiobookworm Promotions. The tour is being sponsored by Alec Birri. The gifting of this audiobook did not affect my opinion of it.

The Condition Trilogy Giveaway: $100 Amazon Gift Card


Book Two
Mar. 13th:
Dab of Darkness Audiobook Reviews
Mar. 14th:
Mar. 15th:
Mar. 16th:
Mar. 17th:
Mar. 18th:
Mar. 19th:
Bookworms Corner Blog Spot
Carolyn M. Walker, Fiction Author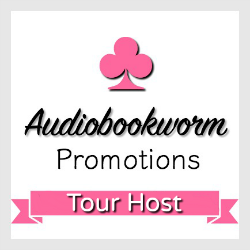 ➜Sign up as a host here