#Audio #Review Discarded (Dumpstermancer, Book 1) by Michael J. Allen
#Audio #Review Discarded (Dumpstermancer, Book 1) by Michael J. Allen
| @AnAudiobookworm

Author: Michael J. Allen
Narrator: David S. Dear
Length: 8 hours and 30 minutes
Series: Dumpstermancer, Book 1
Publisher: Delirious Scribbles Ink
Released: Dumpstermancer, Book 1
Genre: Urban Fantasy


Magic has been franchised. Magical conveniences are sold everywhere like designer coffee. Everyday life is filled with technical and magical wonders. Only, the magic is murdering people.

Thoth Corp's hot new spell is turning people into ravening monsters. Their only hope to quietly rectify the situation before the epidemic spreads is the spell architect they framed and sent to prison.

El's response to his former partners wasn't polite.

Homeless, forbidden to use government-regulated magic, and barely surviving out of dumpsters, Eli struggles to rebuild his life. Fairytale rats thought long extinct with the rest of the fey rescue Eli from murderous vigilantes, but at a cost. They force him to save fairy matrons stolen away by Thoth's monsters, thrusting Eli between his old company and a shadow war waged against humanity.

To stop the war, cure Thoth's victims, and rescue the city, Eli need only find some way to make magic out of trash.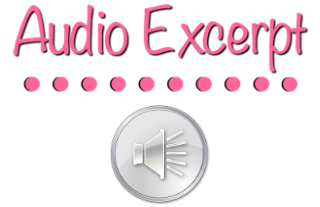 Michael J. Allen is a bestselling author of multi-layer science fiction and fantasy novels. Born in Oregon and an avid storm fan, he lives in far too hot & humid rural Georgia with his two black Labradors: Myth and Magesty. On those rare occasions he tears himself away from reading, writing and conventions he can be found experimenting in the kitchen, enjoying bad Sci-Fi movies, playing D&D or the occasional video game, getting hit with sticks in the SCA or hanging out with the crew of Starfleet International's U.S.S. DaVinci.

A little over 25 years ago David walked by an audition posting for a local playwright's festival and said, "That sounds like fun!" That spontaneous jump onto the stage led him to perform in numerous staged productions. However, he discovered voice acting to be an ideal fit and parlayed his many years of theatre experience into audiobook narration and podcast production. As an Audible Approved Producer, David produces and performs in numerous audiobooks as well as several audio dramas.
David lives in Tacoma, WA with his wife where they spend time with family or jaunt about the country on little excursions.

The Story:
Magick is now mainstream and accessible to all – well those with money that is, and Eli our overly stubborn main character is out on the streets after serving time for a crime he did not commit- a crime that his former company Thoth Corp set him up with as he wanted magic to be accessible to all but they only saw the profit margins. Interesting and intriguing story line if it wasn't for Eli.
I have to admit I disliked our main character Eli – he seems to be stubborn for being stubborn's sake, and that annoyed me to me no end! The story was slow starting and really didn't pick up pace much. I was a little confused with all the magical terms, which didn't seem to have much of an explanation – maybe I missed it, but it hampered my enjoyment. This type of book is not my usual genre
The Narration:
David S. Dear did a great job at making Eli sounds as boring and stubborn as he was, I had a few issues with some words – they may have been meant to sound like that – rats sounded likes rets for example,. and without a Kindle version of the book to read as I listened I have no idea if it was intentional from the author or just my hearing! Other than that the production was without background noise or distortion.
Overall the story was a 3.5 for me, narration a 4 – making this an overall 4 star listen
I received this audiobook as part of my participation in a blog tour with Audiobookworm Promotions. The tour is being sponsored by Michael J. Allen. The gifting of this audiobook did not affect my opinion of it.

May 26th:
Momma Says To Read or Not to Read
May 27th:
May 28th:
Dab of Darkness Audiobook Reviews
May 29th:
May 30th:
May 31st:
Jun. 1st: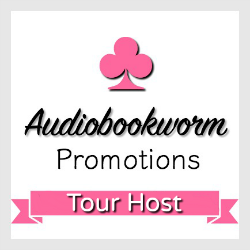 ➜Sign up as a host here