[AudioReview] Their Vampire Princess by Harlow Thomas & Anastasia James
#review Their Vampire Princess by Harlow Thomas | #4stars @AnAudiobookworm #giveaway

Authors: Harlow Thomas & Anastasia James
Narrator: Lacy Laurel
Length: 7 hours and 10 minutes
Publisher: Harlow Thomas
Series: Their Vampire Princess, Book 1-4
Released: Apr. 19, 2018
Genre: Paranormal Romance; Reverse Harem


This is a bundle of all four of the episodes of the Their Vampire Princess series with never before published material.

Included titles:

Chosen
Crowned
Turned
Mated
As the vampire princess of the Night Court, it's my duty to choose my prince from four human men, willing to be mine.

All I have to do is choose one to crown.

I never expected to fall in love.

Not with one.

Certainly not with all of them.

Do I abandon my destiny in order to keep my men, or do I risk it all and rewrite the rules?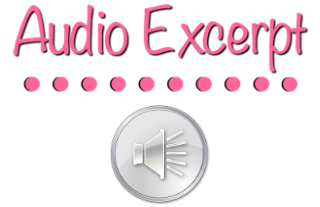 Harlow Thomas loves reading and writing steamy romance about sexy men who love the same woman. Why choose when you can have them all?

Lacy lives the life of a full time wife, mother and household manager. Needing a temporary escape from time to time Lacy returned back to her first love – reading! After devouring everything she could get her hands on she thought, -what if she could mix her love of performance and literature in a professional capacity? Once getting involved in the world of book narration she quickly became hooked and when not with her family you can find her in her studio working hard to grow in her own storytelling abilities.

The Story: 4
This is my first reverse harem and to be honest I wasn't totally sure what to expect, but it had vampires so I knew I would like it regardless. Vampire Princess Felicity has to choose her prince from four human men to ascend to the throne of the Night Court (Sebastian, Miller, Thomas and Garrett)., I found this plot interesting and how she will be able to come the choice she must make. The storyline was certainly interesting and intriguing, with a lot of hot sex scenes and some twists and turns, I for my first reverse harem it was a great introduction to this genre.
The Narrator: 3.5
Lacy Laurel did a good job of telling this story, and making the switch between books seamless. There are a lot of males characters, and I did find however that sometimes I didn't know what male character was talking unless his name was mentioned, and after a few hours of listening her lilt was stating to annoy me so i found myself taking a break several time through the 7 hour audio length.
Overall: 4
I received this audiobook as part of my participation in a blog tour with Audiobookworm Promotions. The tour is being sponsored by Lacy Laurel. The gifting of this audiobook did not affect my opinion of it.

Their Vampire Princess Giveaway: 3-Month Audible Membership


Aug. 21st:
Aug. 22nd:
Notes from 'Round the Bend
Aug. 23rd:
Aug. 24th:
Aug. 25th:
Bookworms Corner Blog Spot
Aug. 26th:
Aug. 27th:
Book Addict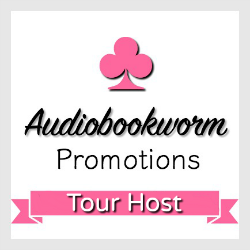 ➜Sign up as a host here