#Audio #Review Trail of Blood by Keith Latch; Steve Wands
#Audio #Review Trail of Blood by Keith Latch; Steve Wands
| @AnAudiobookworm @KeithlWrites @swands

Author: Keith Latch; Steve Wands
Narrator: Matthew Berry
]Length: 5 hours and 34 minutes
Publisher: Keith Latch, Steve Wands
Released: Apr. 18, 2019
Genre: Horror


Occult investigator Sam Logan receives a cryptic call about a man's missing son that leads him and his partner, Carter Mason – a disabled veteran – into a small town infested with vampires. With each hour they spend in town after dark they discover just how deep the infestation runs and just how unlikely father and son will be reunited.
Trail of Blood is an exciting, blood-soaked, pause-resister for fans of The Lost Boys and Hellblazer.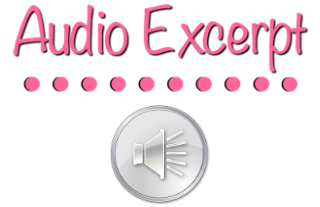 At the age of 12, Keith read Dean Koontz's The Voice of Night. Thus, began his love affair with the things that go bump in the night and the things that are not easily explained. Cemetery Things is the author's second novel. Currently, he lives in a small town in the American South with his wife and is hard at work on his next novel.
STEVE WANDS is an Indie author, Artist, and Comic Book Letterer. He works on top titles at DC Comics, Image, and Random House. He's the author of the Stay Dead series, co-author to Trail of Blood, and is a writer of short stories. When not working he spends time with his wife and sons in New Jersey.

Matthew has been very active in his career as a radiologic technologist, but something was nagging at him. His urging to be involved with the written word. The medical journals he wrote did not fill the desire for the kind of words he wanted to be a part of. He had always considered himself a writer. But one that often had difficulties completing the story. So, how else could he be involved? Matthew began listening to audiobooks and decided in 2017 that he was going to give it a try.
He now has 9 audiobook projects on sale at Amazon, Audible, and iTunes with two projects in the works.

This was a different take on the supernatural world reminded me sort of The Dresden File series. We have Sam Logan a Vampire hunter and owner of Fringe Investigations detective agency. Sam receives a phone call about a man's missing son and upon arriving in the town to search for the boy he soon discovers it is infested with undead! Vampires are known the the general population in this book but they still have that air of fairy tale about them, and this story takes Sam on a fast paced night to retire the boy and take him to a facility that can "reverse" the vampirism.
Be warned this is filled with F-bombs! Doesn't bother me, but after devouring cozy mysteries it was a bit of a shock.
The narration:
Matthew Berry was a good fit for this book, he made the story flow, but can I take a moment to mention his British accent! What the heck was that!? It was more a South African/Australian crossover than British – kudos for trying but he butchered it. Thankfully it was a character towards the end and not the main one! The audio was crisp and clear with no background noise or static.
I received this audiobook as part of my participation in a blog tour with Audiobookworm Promotions. The tour is being sponsored by Matt Berry. The gifting of this audiobook did not affect my opinion of it.
June 23rd:
Valerie Ullmer | Romance Author
June 24th:
June 25th:
June 26th:
Dab of Darkness Audiobook Reviews
June 27th:
Momma Says To Read or Not to Read
June 28th:
June 29th: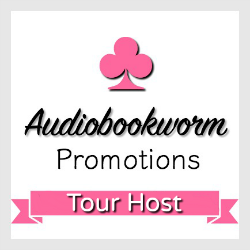 ➜Sign up as a host here