[Blog Tour & Review] Exotic Desires Vol. I by M.S. Parker

When my life in Philadelphia imploded, I decided to party my way through Europe. I was looking for direction. Instead, I found HER.
After having lost the only woman he'd ever loved, twenty-seven year-old Reed Stirling rejects his parents' plans for him to take over the family business and travels to Europe, searching for a revelation as to what he's supposed to do with his life. What he finds instead is something else entirely.
Nami Carr isn't like other girls. She knows what her family expects from her and is determined to have a bit of fun before giving in to their demands. When she meets Reed Stirling, however, all bets are off.
Don't miss the first book in the Sinful Desires steamy spin-off series, Exotic Desires by best-selling author M.S. Parker.
~~~~~~~~~~~~~~~~~~~~~~
MY REVIEW
For want of sounding like I am repeating myself I can't stress how much I love M.S. Parker's book! And this did not disappoint yet again. I feel I say that about every book I have read but it is the truth I don't think there one yet I haven't enjoyed!
So I was thrilled to see there was a spin off of Reeds story, as after meeting him briefly in Sinful Desires I wanted to know about him and his story.
Reed is in Europe and basically in every woman's pants at the same time. He is deifying his family by being away from the family business and trying to forget about Piper. He has a love or rather sleep and leave them attitude until he meets Nami. She is different from the other woman he has been with and he cant stop thinking about her.
Nami Carr is a Princess – and she is trying to live life the fullest before she has to return to her home and be forced into an arrange marriage.
The chemistry between them is hot hot hot, can they make it work between them or must they go their separate ways?  I can not wait for the next instalment!!
5 stars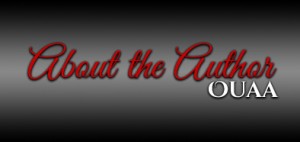 M.S. Parker is a USA Today Bestselling author and the author of the Erotic Romance series, Club Privè and Chasing Perfection.
Living in Southern California, she enjoys sitting by the pool with her laptop writing on her next spicy romance.
Growing up all she wanted to be was a dancer, actor or author. So far only the latter has come true but M. S. Parker hasn't retired her dancing shoes just yet. She is still waiting for the call for her to appear on Dancing With The Stars.
When M. S. isn't writing, she can usually be found reading- oops, scratch that! She is always writing.