[Blog Tour] Something Precious (Something Great, Book 5) by M. Clarke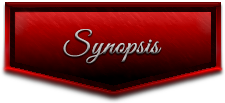 As Jax and Rachel start their lives together, finally engaged and living in Los Angeles, all seems right with the world until Chloe wants to enter their lives again. She wants to be closer to her son, Jace, and in order to keep the peace, Jax agrees. Unfortunately, trouble seems to be swirling in the air when Rachel's high school crush enters their lives; meanwhile Chloe proclaims to be pregnant.
Rachel is left questioning whether Jax is the one she wants to live happily ever after with, while they are left pondering who could be the father of Chloe's baby. Could their relationship be strong enough to surpass these obstacles or will this mean the end of Jax and Rachel's love.
REVIEW
This picks up after Something Amazing , Jax and Rachel are in a relationship and planning their life together. They are finally engaged and Jax has full custody of his son Jace.
I would love to say life is sweet for them, but Chloe is still in the picture and causing trouble for Rachel. Trouble of epic proportions that makes me want to slap her! Never have I wanted to reach into a book and slap someone so much! Chloe is such a vindictive and manipulative character that I am so glad Jax saw the light and got custody of Jace.
This is full of emotions as we see Rachel's world being torn apart by Chloe and her lies, at one point I really that tought that there was no going back and the damage was done.
A bloody brilliant story with great characters.
5 stars
Something Wonderful, Book 2
Something Forever, Book 3
Something Amazing, Book 4
International Bestselling Author Mary Ting/M. Clarke resides in Southern California with her husband and two children. She enjoys oil painting and making jewelry. Writing her first novel, Crossroads Saga, happened by chance. It was a way to grieve the death of her beloved grandmother, and inspired by a dream she once had as a young girl. When she started reading new adult novels, she fell in love with the genre. It was the reason she had to write one-Something Great. Why the pen name, M Clarke? She tours with Magic Johnson Foundation to promote literacy and her children's chapter book-No Bullies Allowed.