[Review] Redemption Lake by Susan Clayton-Goldner
Redemption Lake
Tirgearr Publishing
May 17th 2017
ARC
Mystery
Date Published: May 17 (available for presale now)
Publisher: Tirgearr Publishing
Tucson, Arizona – Eighteen-year-old Matt Garrison is harboring two terrible secrets: his involvement in the drowning death of his 12-year-old cousin, and a night of drunken sex with his best friend's mother, Crystal, whom he finds dead the following morning. Guilt forces Matt to act on impulse and hide his involvement with Crystal. 
Detective Winston Radhauser knows Matt is hiding something. But as the investigation progresses, Radhauser's attention is focused on Matt's father. Matt's world closes in when his dad is arrested for Crystal's murder and Travis breaks off their friendship. Despite his father's guilty plea, Matt knows his dad is innocent and only trying to protect his son. Devastated and bent on self-destruction, Matt heads for the lake where his cousin died—the only place he believes can truly free him. Are some secrets better left buried?
            Redemption Lake is a novel of love and betrayal. It's about truth and lies, friendship and redemption, about assuming responsibility, and the risks a father and son will take to protect each other. 
#review @RABTBookTours #rabtbooktours
Redemption Lake
by Susan Clayton-Goldner
Purchase Links
Amazon | Amazon UK | B&N | Kobo
This had me hooked from the start, though a little slow to start off it soon picked up the pace when we are thrown into a story of family, friendship, betrayal and ultimately murder.
Matt finds himself in a horrible situation, after ending up having drunken sex with his best friends mother he wakes up to find her dead in the bathroom, feeling guilty of the death of his cousin many years ago, he does everything he can to erase all evidence of his being there at the house that night before fleeing from the scene,
What happens as a result of this, see's Matt harbouring the secret from his best friend Travis of what happened the night of his mother death, everything Matt is doing is to try to protect him and his family, though ultimately going about it in the wrong way. Detective Winston Radhauser senses that matt knows more than he letting on, but decides to give him time to reveal the truth. 
The twists and turns had me hooked, and I could not put this down, it has me guessing right up to the end.
I hope this is not the last we hear of Detective Radhauser.
~~~~~~~~~~~~~~~~~~~~~~~~~~~
About the Author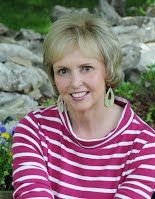 Susan Clayton-Goldner was born in New Castle, Delaware and grew up with four brothers along the banks of the Delaware River. She is a graduate of the University of Arizona's Creative Writing Program and has been writing most of her life. Her novels have been finalists for The Hemingway Award, the Heeken Foundation Fellowship, the Writers Foundation and the Publishing On-line Contest. Susan won the National Writers' Association Novel Award twice for her novels and her poetry was nominated for a Pushcart Prize. 
Her work has appeared in numerous literary journals and anthologies including Animals as Teachers and Healers, published by Ballantine Books, Our Mothers/Ourselves, by the Greenwood Publishing Group, The Hawaii Pacific Review-Best of a Decade, and New Millennium Writings. A collection of her poems, A Question of Mortality was released in 2014 by Wellstone Press. Her novel, A Bend In The Willow, was published in January 2017. Redemption Lake, the first in a 3-book detective series, will be released May 17, 2017. Prior to writing full time, Susan worked as the Director of Corporate Relations for University Medical Center in Tucson, Arizona. 
Susan shares a life in Grants Pass, Oregon with her husband, Andreas, her fictional characters, and more books than one person could count. In her spare time, Susan likes to make quilts and stained glass windows. She says it is a little bit like writing, telling stories with fabric and glass.
Contact Information
Website: http://susanclaytongoldner.com
Facebook: https://www.facebook.com/susan.clayton-goldner
Twitter: https://twitter.com/SusanCGoldner
Blog: http:///susanclaytongoldner.com/my-blog—writing-the-life.html
Goodreads: :  https://www.goodreads.com/book/show/33150434-a-bend-in-the-willow
Giveaway