#Audio #Review The Corpse in the Cabana (The Viola Roberts Cozy Mysteries, Book 1) by Shéa MacLeod
#Audio #Review The Corpse in the Cabana (The Viola Roberts Cozy Mysteries, Book 1) by Shéa MacLeod |
| @Shea_MacLeod @AnAudiobookworm #giveaway
Author: Shéa MacLeod
Narrator: Yvette Keller
Length: 4 hours 47 minutes
Series: The Viola Roberts Cozy Mysteries, Book 1
Publisher: Shéa MacLeod
Release date: Aug. 29, 2016
Genre: Cozy Mystery


Sassy, snarky Viola Roberts quit her boring accountant job to pursue her dream of writing novels, even if it meant eating ramen noodles every day. Now that her career has taken off, she's headed to a writers' conference at an exotic Florida resort complete with white-sand beaches and swaying palm trees, where she plans to lounge in the shade drinking frosty beverages with little umbrellas. And, of course, no sojourn to tropical climes would be complete without her boozy, wise-cracking best friend, Cheryl.
When Viola discovers the diva of the author world dead (as a doornail) of unnatural causes, the police immediately consider Viola their prime suspect. But when the head detective turns a gimlet eye on Viola's best friend, the author has had enough! Along with help from hunky fellow writer Lucas Salvatore, Viola is determined to ascertain who killed the corpse in the cabana before she or Cheryl winds up in jail. Or worse.
Viola Roberts cozy mysteries:
The Remains in the Rectory
The Death in the Drink



Shéa MacLeod writes urban fantasy post-apocalyptic sci-fi paranormal romances with a twist of steampunk. Mostly because she can't make up her mind which genre she likes best so she decided to write them all.
After six years living in an Edwardian town house in London just a stone's throw from the local cemetery, Shéa headed back to her hometown of Portland, Oregon. She plans to live out her days eating mushroom pizza, drinking too many caramel lattes, exploring exotic locales, and avoiding spiders.
Shéa is the author of the Viola Roberts Cozy Mysteries and the bestselling Lady Rample Mysteries.
Website⎮Twitter⎮Facebook⎮Instagram

Yvette Keller's first job as a narrator was reading aloud to keep her little brother out of trouble. Her favorite party trick is reading words upside down. Little kids need to see the pictures. Yvette lives in her beloved home town of Santa Barbara, using a lifetime of vocal stamina in her home studio. She produces technical VO industrials for Mesa Steps Consulting clients in addition to audiobooks. A lifetime of reading and speaking has proven one thing: Yvette loves stories. She is thrilled to be making books accessible and engaging through her narration work.

The Story:
Viola Roberts and her BFF Cheryl Delney are in Florida attending a writing conference, where we met an host of other characters, mainly Natasha Winters (who ends up being the victim) and Lucas Salvatore, who becomes Viola's sort of love interest. When Viola discoverers Natasha dead, and comes to blows with the Lead Detective she sets about to clear her name with the help of Cheryl and Lucas.
There are some comedic moments that make the characters more real and making it an entertaining read. This is a clean cozy mystery and if you love losing yourself in a who-dunit this is a good series to start. It was an enjoyable and entertaining read, though my only gripe was there was a major clue discovered a few chapters prior to it becoming the BIG clue it was intended to be, and that kinda confused me for a moment.
The Narration:
Yvette Keller was brilliant for this book! She really brought life to the book and actually made the characters real – full of all the emotions there were going through and one moment stands out when Viola was running up stairs Yvette even made the character out of breath in telling of it.
"I dashed down the open-air hall and took the stairs as fast as my legs would take me. By the third floor, I was out of breath. By the fourth floor, my legs were rubber. By the time I hit the fifth floor, there was a stitch in my side so bad I was nearly doubled over."
Yvette brings the humour, banter, and mystery alive and I am glad that she is narrating other books in this series.
The actual audio was smooth without any background noise or static and chapters flowed seamlessly.
I received this audiobook as part of my participation in a blog tour with Audiobookworm Promotions. The tour is being sponsored by Yvette Keller. The gifting of this audiobook did not affect my opinion of it.
Q&A with Shéa MacLeod, author of The Viola Roberts Cozy Mysteries
How did you select your narrator?

In the case of the Viola Roberts books, Yvette is a long-time friend and historical costuming buddy. Working with her was natural and fun.

How closely did you work with your narrator before and during the recording process?

We definitely went over pronunciations and character tips, but for the most part, I just let her do her thing. And she knocked it out of the park.

Were there any real life inspirations behind your writing?

Always, yes. The Corpse in the Cabana was inspired by my own trip to a writer conference in Florida. Only in real life there weren't any dead bodies.

How do you manage to avoid burn-out? What do you do to maintain your enthusiasm for writing?

Take time out to enjoy life. Travel. Experience the world. It not only recharges me, but provides so much inspiration.

What do you say to those who view listening to audiobooks as "cheating" or as inferior to "real reading"?

You probably don't want to know what I think about people who say snide things about what other people love. "Listening" exercises a different part of your brain than "reading" with your eyes, but a story is a story is a story. Either way you still have to activate your imagination. And whatever format you choose to read (or listen) to, that's fantastic! Not everyone has the time or ability to sit down and read a physical or ebook.

What gets you out of a writing slump? What about a reading slump?

I just keep writing. Maybe write something different and new.

Reading slump? What's that?

If this title were being made into a TV series or movie, who would you cast to play the primary roles?

Melissa McCarthy would play Viola Roberts. She's who I had in my head when I was writing. Any time I was stuck, I would say to myself, "What would Melissa McCarthy do?"

Have any of your characters ever appeared in your dreams?

Yes. Lady Rample came to me in a dream. Which is why that series now exists.

How did you celebrate after finishing this novel?

The same way Viola would: With a glass (or two) of red wine.

What's next for you?

This year, I'll be turning the Lady Rample Mysteries into audiobooks and starting a brand new cozy mystery series set in the 1940s.

THE CORPSE IN THE CABANA
May 9th:
May 10th:
May 11th:
May 12th:
Turning Another Page
May 13th:
Lone Tree Reviews
May 14th:
May 15th:
THE STIFF IN THE STUDY
May 16th:
May 17th:
May 18th:
May 19th:
Turning Another Page
May 20th:
Lone Tree Reviews
Books and Life
May 21st:
May 22nd:
THE DEATH IN THE DRINK
May 23rd:
May 24th:
May 25th:
May 26th:
Lone Tree Reviews
Turning Another Page
May 27th:
May 28th:
May 29th: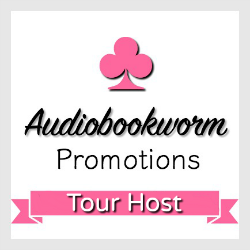 ➜Sign up as a host here