#review Unlawful Attraction by M.S. Parker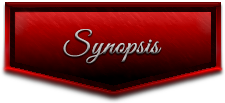 I'm not a selfish person. I mean, I'm thrilled that my friends are doing so well with their new jobs and their love lives. I just thought I'd be joining them, at least in the job department, now that I'm working for the DA. Unfortunately, nothing seems to be going like I planned.
Twenty-six year-old Dena Monroe is happy that her friends, Carrie and Krissy, have found love, but she's starting to wonder if that'll ever happen for her. Being a strong, willful woman, she has yet to find a man who can give her what she really needs.
Between work and romance, can Dena find what she's looking for?
Don't miss M.S. Parker's new steamy series that takes us back to Club Privé.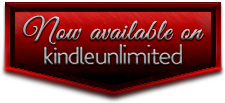 REVIEW
Unlawful Attraction take us back to Club Privé where we meet Dena, Arik and a whole host of sexiness.
Dena is hot shot lawyer who has landed her dream job of working criminal cases with the DA office instead of Divorce cases. Hotshot lawyer by day and Dom by night, she goes to Club Privé where her friends Gavin is the owner , and meets Arik.
Arik is also a lawyer, who has recently moved to New York to work for a law firm. His first case is a murder of one of the firms best clients – and he finds the wife being the prime suspect. He winds up at Club Privé one night and encounters Dena.
Neither share any details about themselves yet they find each other each time they are in the club, hinting that they may want more but not really wanting to commit, so when they meet at a crime scene and realise who each other are they are shocked to say the least.
Amidst all this Dena has to deal with Bethany her boss who seems to be up to something and the case they are both on becoming increasingly complicated.
With one lawyer fights for the client and the other against how can they work out their differences? How will it end for them when one wins and one loses?
5 brilliant stars again from M.S Parker!

M.S. Parker is a USA Today Bestselling author and the author of the Erotic Romance series, Club Privè and Chasing Perfection.
Living in Southern California, she enjoys sitting by the pool with her laptop writing on her next spicy romance.
Growing up all she wanted to be was a dancer, actor or author. So far only the latter has come true but M. S. Parker hasn't retired her dancing shoes just yet. She is still waiting for the call for her to appear on Dancing With The Stars.
When M. S. isn't writing, she can usually be found reading- oops, scratch that! She is always writing.