[Audio Review] Moon Promise (The Wild Pack, Book 1) by Carmen Fox
#Audio #Review Moon Promise (The Wild Pack, Book 1) by @authorcarmenfox |
| @AnAudiobookworm #giveaway

Author: Carmen Fox
Narrator: Phoenix McKay
Length: 9 hours 4 minutes
Series: The Wild Pack, Book 1
Publisher: Smart Heart Publishing
Released: Feb. 4, 2019
Genre: Paranormal Romance


All her life, Kensi has dreamed of being an alpha werewolf. The trouble is, she can't shift – and no one must know. Her plan B? Offering her talents as a private eye to the Wild Pack. If she can locate their missing werewolf, they're bound to support her claim to lead.
Stubborn and searing-hot Drake is assigned to be her guide. His constant push for dominance threatens the investigation from the start, yet far more dangerous are his mercury eyes. They watch her all the time, breaking down her defenses bit by bit. Unless she finds a way to control her growing feelings, he could uncover her secret before she even gets close to solving her case.
But when the missing girl turns up dead, Drake's story unravels….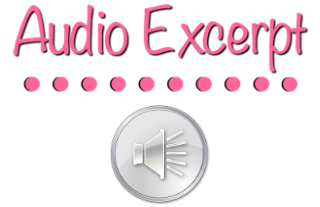 USA Today Bestselling Author Carmen Fox lives in the south of England with her beloved tea maker and a stuffed sheep called Fergus. She writes about smart women with sassitude and guys with an edge, and will chase that plot twist, no matter how elusive.

Phoenix McKay is a longtime actress in the US. When she isn't on the stage (or narrating), she enjoys reading Sci/Fi and Fantasy novels, shopping for colorful sneakers, and debating the meaning of life with her 10 year old daughter.

The Story: 4 stars
Princess Kensington is a werewolf, the daughter to the King/Alpha and a Private Investigator with a HUGE secret. She is unable to shift! That in itself was enough to intrigue me to read/listen to this story! Kensi isn't sure why she can't shift but in order to one day become Alpha she really needs to make the change. She takes a PI case for a wolf pack and it turns out it is in the prime spot for her to do some investigation of her own – looking into her mother's lineage. Kensi has a feeling the reason she cant change is due in part to her mothers side.
The case see her get close to a wolf named Drake and the chemistry was there from the start for them, but when the investigation points the blame to Drake Kensie has to do everything she can to prove his innocence and find the true culprit at the same time. It was a good story and it moved at a great pace having me hooked.
This is first book by Carmen Fox I have read and I loved her style, world building and characters. Wont be my last book of her's that's for sure
The Narration: 3 stars
I have to be honest I did not take to Phoenix McKay in the beginning, she showed not emotion or much in the way of differentiation between characters. It felt like she was just reading the story. As it went on there was semblance of emotion etc coming through but not much and unfortunately this did impact on my enjoyment of the story. The audio was flawless though and there was no background noise, some slight static at the new chapter announcements a few time but apart from that it was smooth.
I received this audiobook as part of my participation in a blog tour with Audiobookworm Promotions. The tour is being sponsored by Carmen Fox. The gifting of this audiobook did not affect my opinion of it.

Prize: $25 PayPal Cash
Moon Promise Giveaway: $25 PayPal Cash


Mar. 28th:
Lone Tree Reviews
Mar. 29th:
Mar. 30th:
Book Addict
Mar. 31st:
Apr. 1st:
Apr. 2nd:
Apr. 3rd: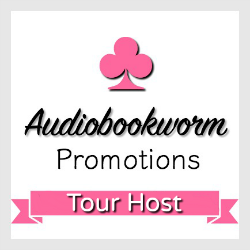 ➜Sign up as a host here