[Audio Review] Slay Me (The Puritan Coven Series Book 3) by Louise Cypress
#audio #review Slay Me (The Puritan Coven Series) #4stars
@AnAudiobookworm @JennBardsley #giveaway

Author: Louise Cypress
Narrators: Reba Buhr, Alexander Cendese
Length: 8 hours 48 minutes
Series: The Puritan Coven Series, Book 3
Publisher: Tantor Audio
Release date: Feb. 19, 2019
Genre: Paranormal Romance; Young Adult


He's a vampire bad boy. She's a slayer's daughter who's never been kissed.

Kyle Logan has been a 16-year-old bad boy for three years, ever since he became a vampire. After a stint at the rehab center run by the Brothers of Temperance, Kyle has finally kicked his blood addiction. Now, he's back in high school with one goal in mind: stay clean so he can grow up and become an animal-rights activist.

Cassandra Xander wants two things in 10th grade: a car and the chance to attend a traditional high school. She loved being homeschooled growing up, especially since her family moved every six months for Helsing Incorporated, but now that her mother is founding a slayer training academy in La Jolla, California, Cassandra is excited by the opportunity to attend La Jolla Cove High.

When Kyle witnesses Cassandra give a verbal reckoning to a dog owner who leaves her beagle locked in a sweltering car, Kyle makes his move. He loves that Cassandra is smart, intense, and willing to break rules. But Cassandra has zero experience dating and isn't sure a relationship with a hot-tempered vampire is a good place to start – especially when she discovers Kyle's secret ability.

Kyle works hard to master his emotions and make all of Cassandra's high school dreams come true. Just when their romance brightens both of their lives, Kyle's past draws him back into darkness. The only way forward for these high school sweethearts is to slay or pay.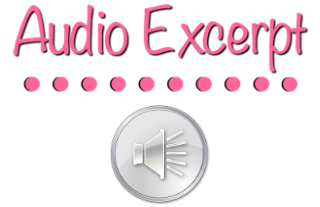 Louise Cypress believes in friendship, true love, and the everlasting power of books. She has never met a vampire or a mermaid, but she has been to a Love Sucks concert on Valentine's Day. She can often be found curled up with a romance novel on Saturday night, diet soda in hand, secretly wishing bustles were back in fashion. Louise is from San Diego, California, where the beach is crowded and summer is immortal.

Reba Buhr grew up in the Pacific Northwest and now lives in Los Angeles, working in theater, film, and television. She has degrees from Occidental College in theater and classical voice. Reba began recording audiobooks in 2012 and has turned her love for performance into a passion for narrating characters that jump off the page. Reba is an accomplished voice actor and has lent her voice to many commercials, video games, and animated projects, including Popples and Knights of Sidonia for Netflix, Toonami's Hunter x Hunter, and Zagtoon's Zak Storm.

Alexander Cendese is a New York–based actor/narrator whose credits include roles on and Off-Broadway, in films, and on popular television shows, including Law & Order: SVU and All My Children. He holds a BFA from the Carnegie Mellon School of Drama.

The Story:
This is book three in this series and I have loved reading/listening to them. In this instalment we get more from Cassandra – the vampire hunter daughters, and Vampire Kyle. I loved seeing Cassandra appear in the other books and enjoyed the fact that she got a story, being the younger sister to Van who is in love with vampire Morgan, I wondered how Cassandra;s story would play out. Kyle was bitten by is mother and was set to be a 16 year old for ever – until he decided to kick the blood drinking and live a puritan lifestyle.
This story was like the last with plenty of humour, and the characters you have come to love from book 1 again.
The Narration:
Reba and Alexander have just been the perfect voice actors for this series, I am glad they did all three books and I hope if there is more to come they also get the chance to voice the audio versions. They both voiced their respective parts flawlessly and effortlessly
I received this audiobook as part of my participation in a blog tour with Audiobookworm Promotions. The tour is being sponsored by Louise Cypress. The gifting of this audiobook did not affect my opinion of it.

Top Ten Reasons to be an Audiobook Listener
Voice actors make scenes come to life in new ways.

You love hearing accents spoken aloud.

Audiobooks are cheaper than Broadway tickets.

Road-trips are always more fun with a good book to listen to.

Audiobooks make great workout buddies.

Washing the dishes in silence is boring.

That basket of laundry won't fold itself.

You've run out of space on your bookshelf for more hardbacks.

You love bossing Alexa around. "Alexa, read my book to me!"

Up to one in five people have a language-based learning challenge like dyslexia and ear-reading is just as valid as eye-reading.

Giveaway: $30 Amazon Gift Card
The Puritan Coven Series Giveaway: $30 Amazon Gift Card


BOOK ONE
Mar. 7th:
Mar. 8th:
Book Addict
Mar. 9th:
Mar. 10th:
Turning Another Page
Mar. 11th:
Mar. 12th:
Mar. 13th:
WonderlandiansBooks (Review)
BOOK TWO
Mar. 14th:
Mar. 15th:
Book Addict
Mar. 16th:
Turning Another Page
Mar. 17th:
Mar. 18th:
Mar. 19th:
Mar. 20th:
BOOK THREE
Mar. 21st:
Mar. 22nd:
Book Addict
Mar. 23rd:
Turning Another Page
Mar. 24th:
Mar. 25th:
Mar. 26th:
Mar. 27th: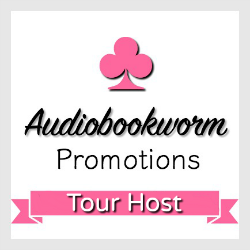 ➜Sign up as a host here