[Blog Tour& Review] The Seduction Factor Series by Scarlett Avery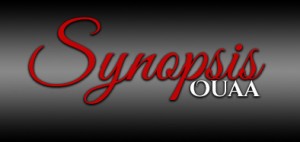 This is the ultimate weekend hook-up for Ciara Herrera when a business trip to Toronto, Canada turns into a raunchy weekend of sexual debauchery with Nikolaj von Henningsen—the dirty-talking blue-eyed billionaire with a sexy British accent.
Find out the lengths people will go to fulfill their fantasies in this super-sexy, sex-filled story of wanton lust with a sexually explosive happy ending.
This fast-paced kinky alpha male billionaire romance series and tumultuous coming of age novel contains themes of domination and submission sure to leave you VERY hot & bothered.
* * *
Love is for pussies—I learned that the hard way.
I like my relationships uncomplicated—make me come and I'll return the favor.
I don't need to be your girlfriend—I don't have time for that.
I follow a very specific set of rules when it comes to men and it's worked well for me until I met Nikolaj—the tall, dangerously hot, witty, blue-eyed billionaire with a sexy British accent and a bad boy attitude that leaves me panting.
Without warning, the panty-dropping, dirty-talking masterful seducer broke every single one of my dating rules in one weekend of carnal debauchery.
The man is delicious in every sense of the word. If I don't get away right now, I may not be able to hold it together.
Can I trust a man enough to allow him to dominate me?
I'm Ciara Herrera, but you might know me as Sofia Herrera's little sister. This is my story.
*** CASUAL ENCOUNTER (THE SEDUCTION FACTOR, BOOK 1) IS FREE ***
REVIEW
This is my first encounter with Scarlett Avery, and I loved it!
Ciara is a extreamly successful lighting designer , working with 5 star hotels, restaurants and wealthy customers and she is in even more demand following a romp with a Count that has been plastered all over the media. Clearly it has been making her good business.
On a trip to Toronto she encounters Nikolaj – he is a hot billionaire who after a night of wine and dining with Ciara has her break down her walls and breaking a few of her rules.
No sleepovers and no falling for guys.
I loved the chemistry between them and they just seems to be the perfect match for each other – Ciara has met her match in Nikolaj, and she does something to him that he help but break his own rules as well.
A great starts to this series for me, if too heavy handed on the designer name dropping, I still loved it!
4 stars
~~~~~~~~~~~~~~~~~~~~~~~~~~~~~~~~~~~~~~~~~~~~~~~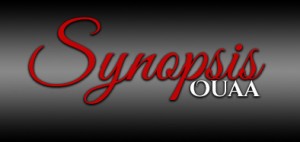 This fast-paced kinky alpha male billionaire romance series picks up where the last book ended. The only difference maybe that the themes of domination and submission are sure to leave you EVEN MORE hot & bothered.
* * *
Ciara returns to New York and she's trying her darnedest to put her naughty wanton sex-filled weekend in Toronto behind her by immersing herself back into her safe routine.
Unfortunately for her, the dirty-talking sex of God isn't willing to go out quietly.
Desperate for some advice, she reaches out to her best friend, Harley. After an evening of heart-to-heart chat and a few too many drinks, Ciara wakes up to a brutal reality––Nikolaj has gotten under her skin.
The drop-dead gorgeous billionaire masterminds a clever way to capture her attention and melt her heart.
Unable to withstand the distance between them, Nicolaj offers to fly Ciara to Japan to be with him for a few days.
Alas, while she was in Toronto, Ciara got a surprise visit from a VERY wealthy Spaniards, by the name of Mr. Echev. The tall and debonair Barcelonan is eager to hire her services at what ever cost. The man means business and he insists on whisking Ciara to Barcelona for her to evaluate firsthand how she might be able to put her talent at work.
With Nicolaj in the Far East and Ciara in Spain, will the fifteen-hour distance threaten their hot and steamy affair?
REVIEW
This one is hotter and sexier than part 1!! 
Ciara returns home to New York and is welcomed to an office filled with flowers from Nikolaj. There is no denying they have effected one another but she still reserved enough that she doesn't want to let a man in. Though Nikolaj is about to change all that.  
After a night out with her best friend Harley, the bar scene between then is hilarious,  and after a ton of designer name dropping (which I found rather annoying and boring)- she heads off to Spain to meet with her newest client – Mr. Echev.
Nikolaj surprises Ciara in Barcelona by arriving at her hotel and announcing that he is going to spend the four days with her. Cue some pretty steamy sex scenes and some rough dominant action from Nikolaj – it wont be to everyone's taste I might add.
The sex is certainly  upped a notch in this book and I can only imagine it will get hotter as the series goes on.
When Ciara eventually meets with the elusive Mr Echev all is not as it seems when he drops a bombshell on her – that I never saw coming!
How will she react to the news??
Cant wait to read book 3! 
5 stars for this one
~~~~~~~~~~~~~~~~~~~~~~~~~~~~~~~~~~~~~~~~~~~~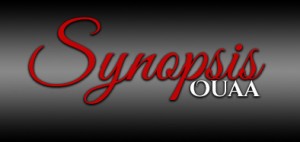 This fast-paced kinky alpha male billionaire romance series and tumultuous coming of age novel takes a surprising turn just when you least expect it. The men in Ciara Herrera's life collide in The Seduction Factor Book 3––Broken. With emotions running high, will Ciara and Nikolaj's relationship flourish or crumble?
* * *
Ciara's world is turned upside down during a meeting with a potential client in Barcelona.
A sexy and VERY wealthy Spaniard, by the name of Dr. Diego Echevarria shakes her peaceful existence to the core with his unimaginable revelations.
Ciara falls into a spiral of self-doubt reevaluating her entire life.
Dr. Echevarria desperately tries to get in touch with Ciara to smooth things out, but she refuses to listen to his preposterous claims.
But when Ciara's mom flies to Barcelona to be by the Spaniard's side, Ciara realizes she needs to get to the bottom of things.
Who is this man and could there be a real connection her mother, Julia Herrera, has hidden from Ciara since birth.
Can this mystery man shed some light as to why Ciara has always felt so different from her father Emilio?
The men in Ciara's life collide and there's nothing she can do about it.
With emotions running high, will Ciara and Nikolaj's relationship flourish or crumble under the weight of these shocking revelations?
REVIEW
Reeling from the bombshell that Mr Echev aka Dr. Diego Echevarria is really her dad, Ciara wonders around trying to come to terms with this devastating news. Nikolaj comforts her throughout the night in a way that is new territory of her.
This book is slower paced and we get the whole story at to how Diego comes to be her real father and we see Ciara deal with feelings that she had long ago suppressed for fear of getting hurt.
At the end we are left with a little cliffhanger when someone from her past literary jump out at her from the bushes. I had a heart in mouth moment when that happened as I totally wasn't expecting it, and I wonder how this is going to play out in book 4.
5 stars
~~~~~~~~~~~~~~~~~~~~~~~~~~~~~~~~~~~~~~~~~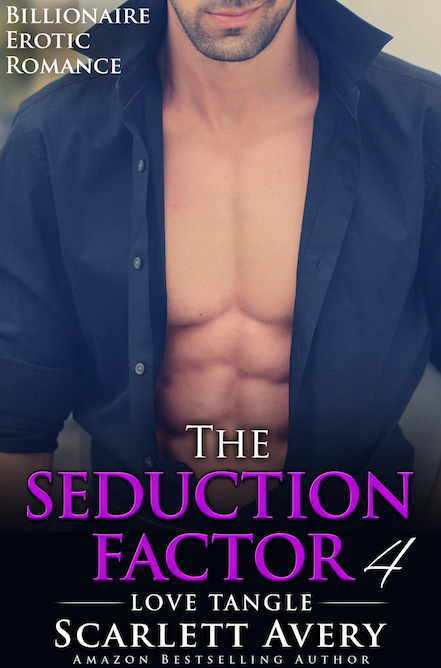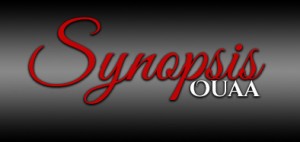 Just when you thought the naughty adventure in this Alpha Male Billionaire Romance couldn't get steamier, Scarlett Avery raises the heat level to unbearable heights in The Seduction Factor Book 4—Love Tangle. These Two-Hour Short Reads will leave you panting and they'll keep you on the edge of your seat & begging for more.
* * *
This fast-paced kinky alpha male billionaire romance series picks up where the last erotic romance novella ends.
In The Seduction Factor Book 4––Love Tangle we find out if Ciara and Nikolaj's relationship is able to withstand the new changes in Ciara's life.
Ciara's business continues to flourish and in book 4 she accepts to take on a new wealthy client who coincidentally puts her face-to-face with her biggest fear.
REVIEW
This just keeps getting better and better. Ciara is shocking not only herself but her friends when she realises she is falling hard to Nikolaj. Something she hasn't allowed herself to do since her ex.
Ciara has landed a huge client and Nikolaj has had to fly back to Copenhagen to deal with his brother who is threatening the family business. It is clear they can't be without one another and when Ciara comes face to face with yet another blast from the past she is left to deal with it on her own.
And then we are hit with another cliffhanger….. nnnooooooo!!
5 stars
~~~~~~~~~~~~~~~~~~~~~~~~~~~~~~~~~~~~~~~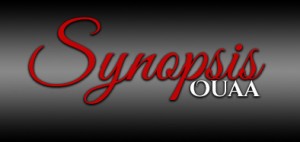 This Alpha Male Billionaire Romance Ends With A Bang! Caution: Your e-Reader WILL Melt!
Scarlett Avery delivers an epic ending to a naughty, steamy and down right dirty erotic romance novel. The heat between Ciara and Nikolaj intensifies in The Seduction Factor Book 5—Sinful Desires. This last book in the series takes place in five different cities and promises a number of saucy surprises! This erotic romance short-reads will leave you panting and you won't be able to catch your breath until the very last page.
* * *
Ciara comes unexpectedly face-to-face with her biggest fear. How will she handle this surprise? Can she move on or will this sudden encounter force her to reconsider everything.
Can she handle this dramatic curveball on her own and how will it impact her relationship with Nikolaj?
Nikolaj is the kind of sexy Alpha male who doesn't take no for an answer. He's willing to do unpredictable, unexpected and impulsive things to win Ciara's heart.
Will he succeed?
In The Seduction Factor Book 5—Sinful Desires we find out how love can make people do the craziest things!
REVIEW
This was a brilliant end to this series. I have enjoyed watching Ciara and Nikolaj come together, see Ciara drop her barriers and let love in and deal with cliffhangers galore.
This book gives a HEA and it is well deserved, after everything they have been through together – what with Jacob, Nikolad's older brother threatening their relationship and seeing them be apart for 6 weeks.
Nikolaj gives her, her space then hits her with the information to win her back.
The ending was just right for them, and Ms Avery is slowly becoming a favourite of mine after this series.
5 stars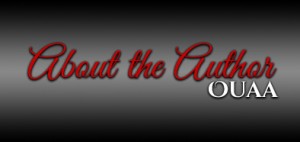 Bestselling Amazon Author Scarlett Avery's Book Boyfriends aren't like ANY others you've ever cuddled to before. These dirty-talking, DOMINEERING, saucy seducers will make you forget all the other ones.
Yeah, Scarlett's Alpha Males are that DANGEROUSLY HOT!
Dubbed, the "QUEEN of Erotica", this Canadian erotica romance author's books will melt your e-readers and they will leave you on the edge of your seat!
I dare you to discover how SIZZLING they REALLY ARE…
P.S.: Once you 1-click Scarlett's books, there's NO going back!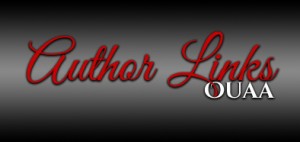 FACEBOOK I WEBSITE I GOODREADS