[Blog Tour & Review] Pure Pleasures (Pleasures, Book 3) by M.S. Parker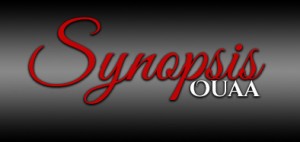 I knew I'd done the right thing by leaving him. He deserved someone who could give him everything he wanted, and that couldn't be me. I'd been broken far too long.
When twenty-two year-old Jenna Lang leaves the man she loves because she can't give him children, she believes she's making the right choice. As much as it breaks her heart, she wants him to move on and be happy. She tries to do the same, but she knows that, without Rylan, she'll never have her happy ending.
Don't miss Pure Pleasures, the final installment in M.S. Parker's dark and emotional Pleasures series.
REVIEW
This is the final instalment in my Pleasures series. No more Jenna and Rylan. How will I cope?
After being left reeling at the fact that Jenna has walked out on Rylan we are met with a ton of emotions. We know she loves him and she really thinks that she is doing the right thing, she avoids Rylans calls and eventually he stops calling.  She takes up a new job with the FBI to help bust the paedophile rings and ends up getting deeper involved than she would like when she discovers things from her past have not been dealt with as they should.
This one is full of twists and turns that I didnt see coming and it if so full of emotion for Jenna that I really feel for her. I have always loved her connection with Rylan and their love and not only do they get the perfect HEA ending by I am sad that this is the end of their story, as dark and twisted as it was for Jenna it was a brilliant series and one I would definitely recommend you read.
** PLEASURE SERIES **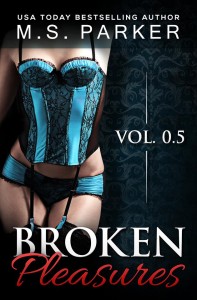 * BROKEN PLEASURES, BOOK .05 *
** FREE **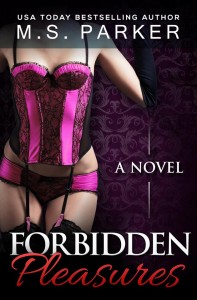 * FORBIDDEN PLEASURES, BOOK 1 *
* DARK PLEASURES, BOOK 2 *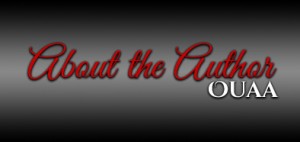 M.S. Parker is a USA Today Bestselling author and the author of the Erotic Romance series, Club Privè and Chasing Perfection.
Living in Southern California, she enjoys sitting by the pool with her laptop writing on her next spicy romance.
Growing up all she wanted to be was a dancer, actor or author. So far only the latter has come true but M. S. Parker hasn't retired her dancing shoes just yet. She is still waiting for the call for her to appear on Dancing With The Stars.
When M. S. isn't writing, she can usually be found reading- oops, scratch that! She is always writing.