[Blog Tour & Review] Ashes Series (Books 1 – 4) by Leslie Johnson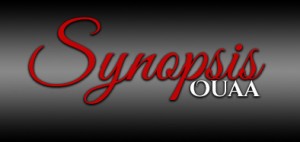 She's the wind. He's the fire. Both are independent, hot headed, and strong. Neither want a relationship or to be tied down in any way. But outside forces have other ideas.
When Beth is confronted by an old demon, she can't imagine the danger she's in. She's too stubborn to ask for help, but will she have a choice? How do they fight an evil that can't be seen or understood?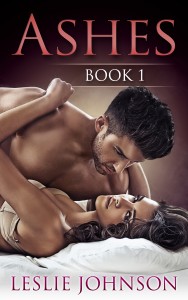 REVIEW
OH MY GOD!
CLIFFHANGER!! 
And not one that I was expecting going by how the books started.
Gage and Beth are "friends with benefits" and have been for a long time, each one calling on the other to hook up, and you can tell that neither of them really know what they want from each other in this relationship. They seem so perfect for each other as a complete couple.
We get Gage and Beth's back stories, how they relationship is defined and their relationship with their friends Ken and Steph ( whom I believe you meet in the EMBERS series – I haven't read it and it did not hinder the reading of this since it is focused on Gage and Beth)
The characters are likeable and easy to get caught up in, there is quite a lot sex and oh my god the ending, I was not expecting to end like it did!
REVIEW
Book two picks right up after the cliffhanger of book one, and you really need to read it before continuing this book.#
After the discovery when they were hiking things go back to normal with Beth and Gage's relationship of friends with benefits. He starts to  see how much Beth is falling for him and wanting more that just the benefits which panics him so he decides to go an a "date" and Beth literally catches him with his trousers round his ankles whilst she is out with the girls.
This is when Beth gets caught up in a nightmare that has ties with the rape she endured when she was younger.
I cant say much more as I don't want to drop to many spoilers, but I am hooked on this series and I cant wait to start book 3, I am glad I have waited to read then all together rather than wait in between as this is just too intense!
REVIEW
Again you need to have read book 2 due to the cliffhanger it let us on before reading this.
Beth is dealing with the aftermath of what happened in the night club and some revelations about her rapist from college as well as some stuff that her father is involved in.
This one I just could not put down, I dont want to say too much about it without spoilers, but this series is completely not what I thought it was going to be and I should have realised that after the cliffhanger in book 1!
The twists this one takes will have you on the edge of your seat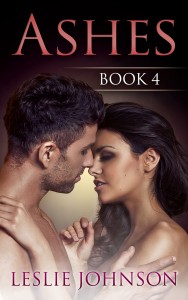 REVIEW
I am glad that this did not end with book 3 and Leslie decided to do a fourth book.
This instalment had me crying and literally on the edge of my seat from the get go. So much happens in this book to Beth and Gage that I am just feeling allk the emotions.
This has been a great series and from book 1 right through I have been hooked and hoping for something more for Gage and Beth.
What they have been through is intense and what Gage has to go through in this book… phew.
A great series and I definitely recommend it for sure.
5 star series for sure.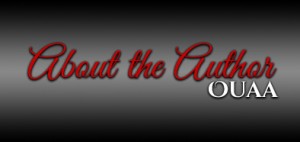 Leslie is a California native but recently moved to Arizona after a stint in Arkansas. She enjoys travel and being with friends.
She is an avid reader of many genres, but prefers romances with travel or thriller themes. She loves writing about strong women and strong men because the world needs both!