[Review] Blindfold Series by M.S. Parker & Cassie Wild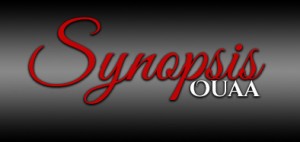 Introducing BLINDFOLD, the latest collaboration between MS Parker and Cassie Wild.
I came from a large family, neither rich nor poor. We never went hungry, but we always had to work for what we wanted. So when I was sent to work as the personal assistant to Isadora Lang, the twenty year-old orphan and multi-billionaire heiress, I knew I could never fit into her world. Not that I had any desire to fit in…that was, until I met her gorgeous ass of an older brother, Ashford Lang.
For the last thirteen years, Ashford Lang has been the substitute parent to his younger sister, and when he hears that Isadora has hired a personal assistant named Toni Gallagher, he's determined to do what he's always done – protect his baby sister.
The last thing he expects when meeting Toni is a tiny, fiery redhead who doesn't give a damn who he is. A challenge no doubt. One that Ash is more than willing to take.
What he doesn't know is that, soon, Toni will be the least of his concerns.
Don't miss the first steamy book in the Blindfold series, the newest collaboration from M. S. Parker and Cassie Wild.
REVIEW
I am loving the start of this new series from ms Parker! I was expecting the usual formula for this series, but this is a breath of fresh air.
Dont get me wrong I love all that MS Paker has written but this is a slight change.
This is Toni and Ashfords story – Toni is in need of a job with only a few months to go until she finishes her degree and she winds up being a PA to Isadora Lang. Toni is a strong character and she has Ashford flummoxed when she brushes him off and doesn't seem to give him a second glance. He sees her a challenge, and he intended to take that challenge up, but his main concern, first and foremost is his sister Isadora.
This ends in a slight cliffhanger,
5star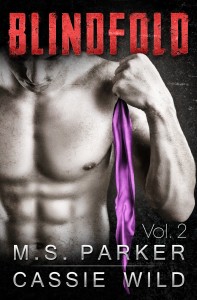 Presenting Vol. 2 of Blindfold, the brand new bestselling erotic romance series from MS Parker and Cassie Wild.
I knew it wasn't my fault that my boss, Isadora Lang, had gone missing. I was just her assistant, not her bodyguard. Why, then, did I feel so guilty? Right, because I'd been fooling around with her older brother, Ash, when she'd been taken. Worst mistake of my life.
When heiress Isadora Lang disappears from her house, her brother Ashford is convinced that she's been kidnapped. The police, however, do not believe him. They think she just left on her own. As more time passes, it becomes clear that something isn't right.
REVIEW
We pick up from a slight cliffhanger in vol 1.
I am going to be honest I hated Ashford in this part – he did a really shitty thing after fooling around and sleeping with Toni that I cant believe his character too this turn.
I cant wait to see how Parker redeem him as if I was Toni I would have kicked him where it hurts and walked away.
Whilst they were fooling around, Isadoea goes missing – Ash thinks she has been kidnapped but the police are quick to shoot that down and see it more of her going away on her own and hopes that she will return soon.
Cant wait to see how this is going to play out with Toni and Ash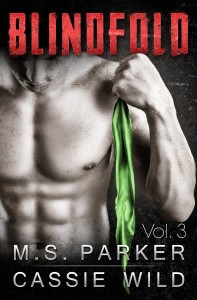 Introducing the third book in MS Parker and Cassie Wild's Bestselling series, Blindfold.
I should've learned my lesson, but it seemed that when it came to Ashford Lang, my substantial IQ suddenly vanished. Which is how I found myself sitting in jail and cursing myself for being an idiot. I only wished that I could be certain it wouldn't happen again.
Toni Gallagher is in jail thanks to billionaire playboy, Ashford Lang. When he sets up his sister's assistant to be arrested, he believes it's the only way to find his sister. Instead, he finds a ransom note and realizes that he's made a mistake. He tries to make amends for what he's done, only to find himself in a deeper mess than before.
Don't miss the third book in Cassie Wild and MS Parker's sizzling series, Blindfold.
REVIEW
Oh my god I want to slap Ashford so much for what he did to Toni in this instalment!
Thinking that she or her brother – who has tainted past – has something to do with his sisters kidnapping, sees her end up in jail when she hits a cop, a cop that cornered her when Ash confronted her.
He has broken her heart and I honestly don't think there is a way for him to fix this. They are obviously attracted to each other but he is just the biggest asshole ever to her!
Presenting Vol. 4 of the bestselling Alpha Billionaire Romance series, Blindfold.
I couldn't seem to stay away from him. I didn't know what it was about Ashford Lang that made me forget everything I'd always told myself was important about a relationship.
Toni Gallagher is worried about her boss, heiress Isadora Lang, but even that can't keep her away from Isadora's older brother. When Toni finally gives in to temptation, the results are better – and worse – than she could've imagined. What neither she nor Ashford Lang could have guessed is that the surprises are only beginning.
Make sure you get ahold of the steamy penultimate installment of MS Parker and Cassie Wild's newest collaboration, Blindfold.
REVIEW
My god Ashford is giving me whiplash! Seriously you will love to hate him in this series! The whole kidnapping scenario has more going on that we first thought, and Isadora manages to escape and get home.
Ash and Toni are together but he is still playing her, and its a damn shame. He is the kind of character that has sucked me in and I cant stop reading and shouting at him(!) in the hopes that he gets better… and in this one he is really trying but still an asshole!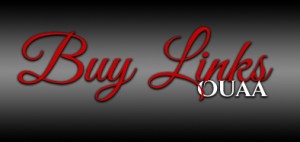 I'd known that letting Ashford Lang close was a bad idea. I'd known that if I let myself care too much, he'd break my heart. I'd just never imagined he'd put my family in danger too.
Toni Gallagher's boss, heiress Isadora Lang, has escaped her captors, but the danger isn't over. As Toni helps the Langs search for clues as to who's running the show, she knows that when all is said and done, she'll have to face her feelings and decide, once and for all, if Ash is worth the risk.
Don't miss the final sizzling installment of MS Parker and Cassie Wild's exciting series, Blindfold.
M.S. Parker
M.S. Parker is a USA Today Bestselling author and the author of the Erotic Romance series, Club Privè and Chasing Perfection.
Living in Southern California, she enjoys sitting by the pool with her laptop writing on her next spicy romance.
Growing up all she wanted to be was a dancer, actor or author. So far only the latter has come true but M. S. Parker hasn't retired her dancing shoes just yet. She is still waiting for the call for her to appear on Dancing With The Stars.
When M. S. isn't writing, she can usually be found reading- oops, scratch that! She is always writing.
Cassie Wild
Cassie Wild loves romance. Ever since she was eight years old she's been reading every romance novel she could get her hands on, always dreaming of writing her own romance novels.
When M.S. Parker approached her about co-authoring Serving HIM series, it didn't take Cassie many second to say a big yes!!
Serving HIM is only the beginning to the collaboration between M.S. Parker and Cassie Wild. Another series is already in the planning stages.
M.S. Parker
Cassie Wild