[Review] Hooked Series by K.B. Winters

Synopsis
Riley Simmons is on a mission. When all else fails, she logs into an exclusive website—looking for a discrete encounter. A paying discrete encounter. What does she have to lose? Her dignity? That went out with the eviction notice and she knows desperate times bring desperate measures.
Alexander Maxwell is a very wealthy man. When he finds Riley on the site, he's drawn to her immediately—and he has the ways and means to take care of her.
Exclusively.
Will Riley jump in with both feet? Or will she realize escort is another name for hooker—and she's hooked?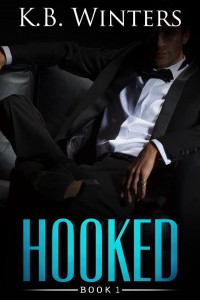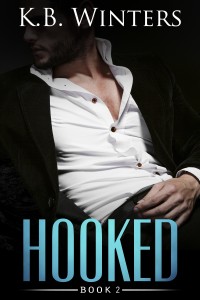 REVIEW
*This is a combined review of 1-3*
Meet Riley Simmons, she is struggling with money and decides to sign up for a website looking for a sugar daddy to help her out financially. This is something she really doesn't want to do, but desperate times call for desperate measures. When she checks her messages on the sight the morning after she is shocked by the amount in her inbox. One catches her eye and this is how we meet Alexander Maxwell.
Alexander is a very wealthy man, and not looking for a relationship so he finds this kind of arrangement suitable to his needs.
When book 2 starts we have flashed forward three months, which I felt was a little odd – they had just met and embarked on their agreement, I would have liked more time for that to settle and to see their relationship grow.  The little cliffhanger did however, have me go "uh oh"
Book 3 was better with their relationship growing and various other aspects but overall I just felt something was missing, I can noy pinpoint what exactly but I do know that I enjoyed the series.
4 stars
About the Author
KB Winters is the author of the brand new Billionaire Romance Series, Plush. She has an addiction to caffeine and hard-bodied alpha males. The men in her books are very sexy, protective and sometimes bossy, her ladies are…well…bossier!
Living in sunny Southern California, this hopeless romantic writes every chance she gets!
Facebook I Twitter I Newsletter Sign-Up