[Review] The Mindset Accountability Journal by Allie Hudson
#review The Mindset Accountability Journal by @livinglifebeyo1
@RABTBookTours
Self-help, inspirational, motivational
Date Published:December 10, 2018
Publisher: Lucid Books
Are you stuck in a life you want to be different, but have no idea where to start?
The Mindset Accountability Journal will jump-start you to a life you can enjoy living every day. By establishing incremental daily habits, you will embark on a path to gratitude, self-growth, and fulfillment. This journal will help you:
Discover who you were meant to be
Shift your focus to what is good and wonderful in your life
Create an attitude of mindset growth
You will never regret taking charge of your life and living with gratitude. The journey is rewarding and challenging. It takes only 30 minutes each day to make progress with your future, one day at a time.
A portion of the book's proceeds will support BridgeHope, whose efforts enable survivors of exploitation and trafficking to THRIVE!
About the Author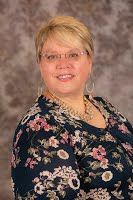 Allie Hudson grew up in LaGrange, Ohio, and attended Moody Bible Institute, studying education. In 1991, she married Larry Sellers, who passed away of a heart attack in May 2009. In 2010, she married Michael Hudson who passed away of cancer just three years later. In January 2012, Allie lost her corporate job of 20 years because of downsizing in the newspaper business. Throughout this five-year period of three major losses, the only way she survived was to focus on God and trust that He had a plan for her life. After struggling to maintain a daily consistent practice of growth and gratitude, she began a 40-day challenge to practice gratitude and personal growth. That journey taught her the need to help other people develop a daily practice of thankfulness and inspired her to share 'The Mindset Accountability Journal' with the world.

The Mindset Accountability Journal by Allie Hudson is a journal with daily assignments which allows the reader to develop gratitude and individual success Throughout the next 40 days. Each page is simple and consistent,
with space to write five things that you are grateful for, followed by daily encouragement, a reminder to read for thirty minutes, space to write one takeaway from your reading, an inspirational quote by a famous person, and space to write an action for mindset change.

This journal is to be written in daily for 40 days to help you in "becoming your truest self by achieving a Mindset of Gratitude". You are asked to commit to spending 30 minutes every day for the next 40 days to focus on and developing your inner person.

Now I had the ebook version of this book, which I find is completely pointless on a book of this type if I am honest (especially for the price) – but now that we are in a new year I am going to take the next 40 days to follow this journey.
~~~~~~~~~~~~~~~~~~~~~~~~~~~~~~~~~~~~~~~~~
Contact Links
Website
Facebook
Twitter
Pinterest
Goodreads
Purchase Links
Amazon
Barnes and Noble