[Tour] Finally Unbroken by Maria Macdonald
Book: Finally Unbroken
Series: Finally Unbroken #1
Author: Maria Macdonald
Genre: Contemporary
Cover Design: Francessca's Romance Reviews
Hosted By:Francessca's Romance Reviews
Synopsis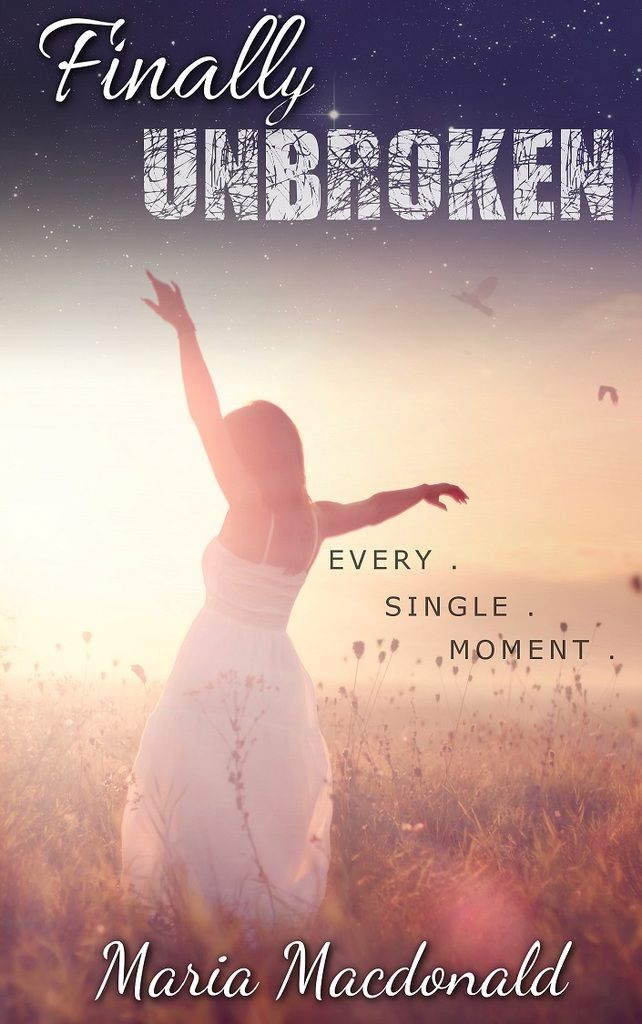 "A soulmate is someone who has locks that fit our keys, and keys to fit our locks."
-Richard Bach
I'd known my soulmate, my best friend, my sister, forever. No span of distance nor time would ever change that. Even as I trudged through my colorless life. Loneliness and isolation snapping at my heels. I always had her as my North Star.
Now I know I'm going to lose her—my soulmate—and I have to learn to lean on the only man I've ever loved. The one who pushed me away… just to survive.
The life I once dreamed about has been washed away in a sea of regret. People from my past are appearing in my present, hoping to remain in my future. Each day I draw strength from my history.
I have to learn to live again, to have hope again and to love again.
She wants me to trust him. He wants another chance. I just want the strength to move on with my new life.
All I have to do now is take my hands off the safety bars… and have a little faith.
Purchase Links
Amazon UK
Amazon USA
Amazon AUS
Amazon CA
I have loved Maria's Entwined Series and could not wait to read this.
This is truly one of those heartbreaking stories that actually had me in tears. It is not every often a book does that to me, but this story.. oh my god.
I really don't want to give too much away as this is one of those books that will make you feel every emotion, and you will not want to put it down until you reach the very last page – even upon reaching that page this story will stay with you a lot longer.
You will be taken on a ride as we get Anabel and Danny's story told through different POV and flash backs. This is an amazing story and I can't wait to read more from Maria, who is growing more as an author with each book she write – I have read everything from her so far and look forward to reading many more to come!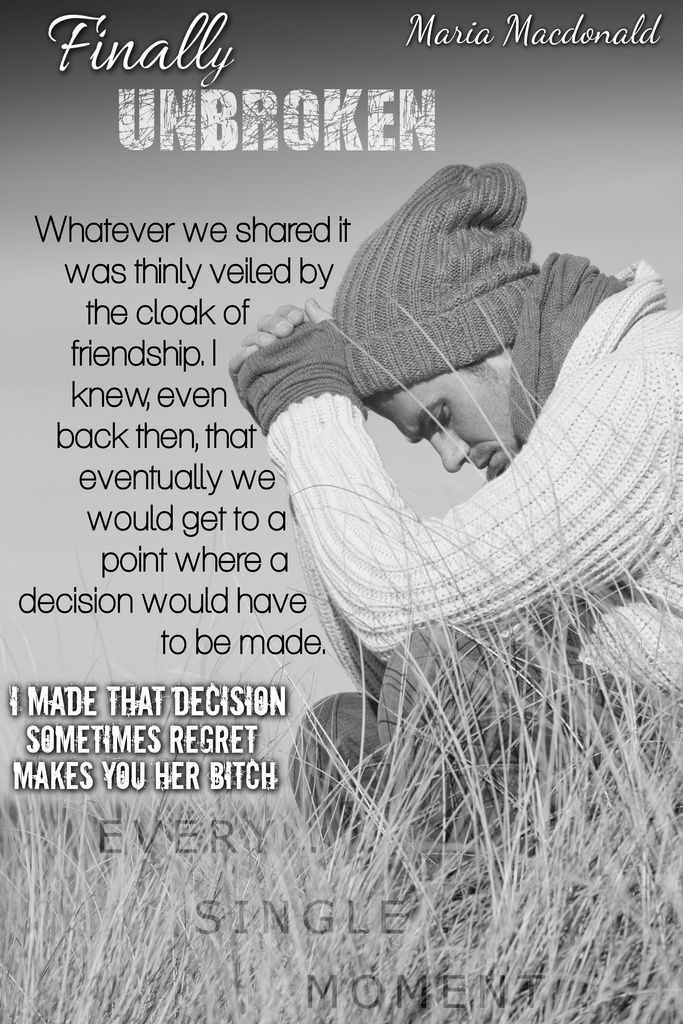 What Others are saying:
Such a beautiful heartbreaking Story!
I most definitely needed emotional therapy when i finished, but i would re-read it all over again…sigh ~ Books and Coffee Cups
One word…tissues; you will need lots and lots of tissues to make it through this book. ~ Books 2 Blog
Finally Unbroken, while being a romance book is actually so much more. Maria manages to pull you into a story that also focuses on friendship, so much so that the romance actually takes a back seat and that's okay, because it works so perfectly in this book, that I didn't miss it. ~ Sophie Bookalicious Babes Blog
About The Author
Maria is a full time working Mum, she has two beautiful daughters, both of whom love books as much as she does.
Maria has loved to write since she was a little girl.
Reading and loving books, as well as blogging, has inspired her to write and publish.
Maria, her husband and children now reside in Wiltshire, England.
You can stalk Maria Here:
Facebook
Pintrest
Instagram
Goodreads
Twitter
Website
YouTube Channel