[Blog Tour & Review] More Pleasures (Pleasures, Book 2.5) by M.S. Parker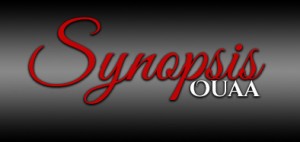 I'd sworn to myself that I'd never give my heart away again, that I'd be content with meaningless flings. So why did I feel so empty?
Let's take another step back into sexy billionaire, Rylan Archer's past. Still a bachelor at twenty-eight, Rylan is everything a woman could want. Handsome. Intelligent. Rich.
But ever since he caught his fiancée cheating on him with another woman, he's sworn off love and relationships. Only now, he finds himself unfulfilled and wondering if, maybe, he's made a mistake.
Don't miss the arousing novella that gives you another glimpse into the mind of Rylan Archer, the sexy billionaire in M.S. Parker's Pleasures series.
REVIEW
This book is another dedicated to Rylan and what happens to shape him into the man he is today.
We see more of his "activities" in the world of BDSM and how he comes to meet Jenna. We learn that from the get go he had feelings developing for her before she had actually stepped into his office that day. He scoped her out and saw her whilst he was planning the meeting.
Knowing how Dark Pleasures end, makes his story all that more meaningful as we can see how much he loves her.
This was a great wee novella to give yoo more of a insight into Rylan and I cant wait to read what happens next! Please let him get his happy ever after…… PLEASE!
5 stars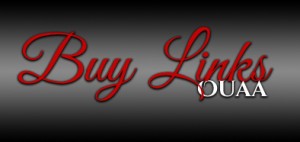 AMAZON US * AMAZON UK * iBOOKS * NOOK * KOBO
** PLEASURES SERIES **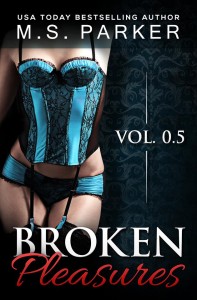 BROKEN PLEASURES (PLEASURES, BOOK 0.5)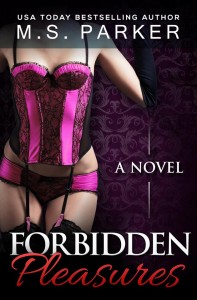 FORBIDDEN PLEASURES (PLEASURES, BOOK 1)
HIS PLEASURES (PLEASURES, 1.5)
DARK PLEASURES, (PLEASURES, BOOK 2)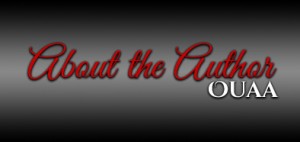 M. S. Parker is a USA Today Bestselling author and the author of the Erotic Romance series, Club Privè and Chasing Perfection.
Living in Southern California, she enjoys sitting by the pool with her laptop writing on her next spicy romance.
Growing up all she wanted to be was a dancer, actor or author. So far only the latter has come true but M. S. Parker hasn't retired her dancing shoes just yet. She is still waiting for the call for her to appear on Dancing With The Stars.
When M. S. isn't writing, she can usually be found reading- oops, scratch that! She is always writing.