[Blog Tour & Review] Pure Lust Series by M.S. Parker & Cassie Wild.
"I'd always wanted my life to be a fairy-tale. Romance and roses, and a white knight sweeping me off of my feet. But at twenty-two, I'd come to realize that I'd been lying to myself; none of that existed."
Gabriella Baine has a way with words. She dreams of one day becoming a staff writer for the biggest TV shows. But dreams don't pay rent and during a job interview at one of the largest model agencies in the country, she meets fashion photographer, Flynn McCreary. Sparks fly and there's an intense, visceral pure lust that culminates in the hottest sex Gabriella's ever experienced. Soon afterwards, Flynn's gone and once again she realize that her wish for Prince Charming will never come true.
Then she meets the handsome, romantic and mysterious Edward, a man who seems to have it all but is also keeping secrets that could destroy any chance of Gabriella ever finding her happy ever after.
You don't want to miss the first book in M.S. Parker and Cassie Wild's newest sexy and twisted collaboration, Pure Lust.
When Gabriella Baine began her whirlwind romance with rich, handsome Edward Bouvier, she never expected for her one-night stand, photographer Flynn McCreary, to make an appearance. She wants to put everything behind her, but Flynn can't seem to stop playing things hot and cold. To make matters worse, she's broke and needs a good-paying job – like modeling for Flynn again. Will Gabriella be able to resist temptation or will she lose everything?
Gabriella Baine is going to marry the man of her dreams…if her monster-in-law-to-be doesn't drive her away first. As she struggles to deal with wedding plans, she's also beginning to realize that, no matter how much she tries, she can't stay away from her fiancé's younger brother, Flynn McCreary. He's arrogant, rude and lashes out at everyone around him, but that doesn't stop her from going back to him for work. When the unthinkable happens, it forces Gabriella to make the biggest decision of her life.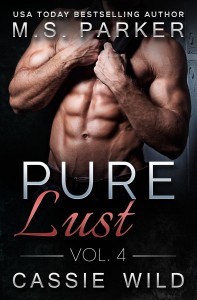 It was almost here. My wedding day. The happiest day of my life. Or at least that's what it should have been, but when Cody brought news that something bad had happened to Edward, I felt my world crashing down.
Twenty-two year-old Gabriella Baine is just about to get her happily ever after with her very own rich and handsome Prince Charming, Edward Bouvier, despite his mother's attempts to tear them apart. Now, with the news that Edward's life is in danger, Gabriella knows that she could lose everything.
Will this be the end, or only the beginning?
REVIEW
Vol 1
M.S Parker & Cassie Wild are back, this time we meet Gabriella, Kendrea, Flynn and Edward.
Gabriella is trying to make it big a writer for the TV and Entertainment industry but is struggling for work so her room mate suggests she go for a interview at one of the top model agencies that she is with. During her interview, Flynn interrupts and after that she is convinced the interview is a dud. Kendra takes her out to a industry party that night where she meets Flynn again, this time the sparks fly and her offers her a job to be a hand model. With the rent needing paid she agrees but she gets more than she bargained for when she has the most amazing sex of her life with him after her photo shoot.
Feeling worthless after he then dismisses her and telling Kendra what actually happened she decided to go out to another party with Kendra and this time she meets Edward. Could he be her Prince Charming she is looking for?
Vol 2
This picks right up where book 1 left off. We are introduced to more characters, some you will love and some you will hate!
Gabriella is having the most amazing whirlwind romance with Edward and we now get to meet Edwards mother Claire and his brothers Cody and….. Flynn!! I had a WTH moment along with Gabriella when I read that part. Oh dear! Never in a million years did she expect Edward and Flynn to be related!!
Cody  I love and Claire is just one of those stuck up snobs that you just want to punch in the face, She isnt keen on Gabriella marrying her son so I forsee a few spats between the two women for sure.
Gabs decided to not mention to Edward that she already knows Flynn or how exactly she knows him, but when she starts to model for him again along with Cody – how much longer can she keep the lie from Eward?
I am loving this series and cant wait to read book 3 to see where this is going to go…
Vol 3
Wow this book was so intense and full of every emotion you can think of! Gabriella is in a huge mess, that she created bear in mind, Edward is always busy and she is left planning the wedding on her own – with Claire the mother in law from hell looking down her nose every chance she gets.
She is still modelling for Flynn and she still hasn't told Edward, I think she is getting so deeper in the lie that it is making out to be worse than it actually is- I am sure Edward would be OK about it – Claire on the other hand I am sure would have a few things to say.
Gabriella loves Edward… right? Yet she thinks about Flynn…..
Be warned – this one ends on a huge cliffhanger!! 
Vol 4
After getting involved in a car accident with Cody, Gabriella ends up in a coma and then begins to question her relataionshop with Edward as all he wants to do is protect her all the time. She wants to be free to work and fend for herself like she has done all her life. 
Can Edward give her what she wants or does her heart truly belong to someone else?
This is the conclusion to Gabriella's story and for all I half expected it to end how it did, I didn't really expect the whole Edward thing. I don't want to mention any spoilers., but this was actually the perfect ending for everyone involved.
I loved this series as with everything M.S Parker has wrote and the colab with Cassie just adds to the story!
5 STARS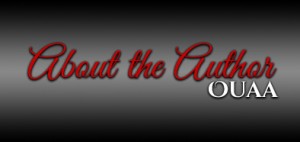 M.S. Parker
M.S. Parker is a USA Today Bestselling author and the author of the Erotic Romance series, Club Privè and Chasing Perfection.
Living in Southern California, she enjoys sitting by the pool with her laptop writing on her next spicy romance.
Growing up all she wanted to be was a dancer, actor or author. So far only the latter has come true but M. S. Parker hasn't retired her dancing shoes just yet. She is still waiting for the call for her to appear on Dancing With The Stars.
When M. S. isn't writing, she can usually be found reading- oops, scratch that! She is always writing.
Cassie Wild
Cassie Wild loves romance. Ever since she was eight years old she's been reading every romance novel she could get her hands on, always dreaming of writing her own romance novels.
When M.S. Parker approached her about co-authoring Serving HIM series, it didn't take Cassie many second to say a big yes!!
Serving HIM is only the beginning to the collaboration between M.S. Parker and Cassie Wild. Another series is already in the planning stages.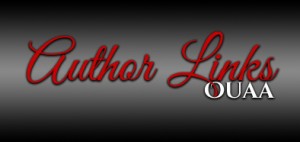 M.S. Parker
Cassie Wild