[Tour & Review] Serving Him Series (Book I – VI) by M.S. Parker & Cassie WIld
My Review
This is a great starts to new series by M.S Parker and Cassie Wild. I haven't read anything of Cassie before, but after reading this series I will be sure to check out her other books.
Aleena has left Iowa to embark on a new live in New York. Working as a waitress she meets Dominic Snow head of the Winter Corporation. He lets her in some open interviews that are happening within his company, though she doesn't realise that it is Company at the time.
They are hot characters and I cant wait to see what this series has in store for them both
My Review
Vol 1 sees Aleena and Dominic meeting and there being an attraction but no steamy scenes or anything happens, it was tame. This vol makes up for that!
Aleena has now been hired to be Dominic's PA, and she is setting in well and doing a grand job. The sexual tension between them build as the book goes on and explodes in true Parker fashion when Aleena hears him having a nightmare and goes to comfort him.
We get the jist that something has happened in his past to warrant the nightmare, but we don't fully know what yet, and we also know that Alenna's first time was a huge mistake and only happened out of revenge.
Does what happened between then effect their working relationship? Or will things go back to normal?….
My Review
This Vol has so much going on that I don't even know where to start!
After the racist comments Domininc's mother threw at Aleena she is distraught that he did nothing or say anything at the time when it happened, can she trust Dominic? Or will her treat like all the other women he has been with.
This one is covering a lot of topics and I am loving it so far, cant wait for volume 4!!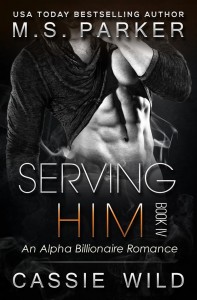 My Review
Aleena is worried that Dominic only wants her for sex and he his feelings are all over the place as he has never had a relationship before so this is new territory and one he isn't able to have full control over.
We learn a lot more about Dominic and what happened in his past to warrant the nightmares and we also meet a few other characters.
Penelope I want to smack in the face – oh mu god! She is stirring thing and messing with Aleena's head – she is one woman you will definitely hate in this story!
My Review
In this instalment we see Aleena and Dominic embark on a relationship together, we see Aleena being introduced to the BDSM lifestyle and we have Penelope – mixing things up yet again.
I was sure it was going to finish up with this book but then we are left with Dominic getting a call regarding his past. I totally can not wait for book 6 to come out now!!!!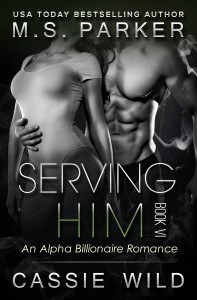 My Review
Dominic meets with a private investigator to find his birth mother and uncovers some disturbing facts about his birth and also uncovers more than he bargained for in doing so.
We get a lot of things answered in this final instalment and Aleena and Dominic become closer than ever through it all.
I loved this series as whole as I do with all M.S Parker books.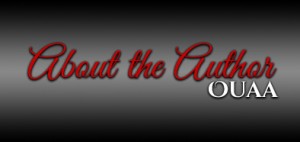 M.S. Parker
M.S. Parker is a USA Today Bestselling author and the author of the Erotic Romance series, Club Privè and Chasing Perfection.
Living in Southern California, she enjoys sitting by the pool with her laptop writing on her next spicy romance.
Growing up all she wanted to be was a dancer, actor or author. So far only the latter has come true but M. S. Parker hasn't retired her dancing shoes just yet. She is still waiting for the call for her to appear on Dancing With The Stars.
When M. S. isn't writing, she can usually be found reading- oops, scratch that! She is always writing.
Cassie Wild
Cassie Wild loves romance. Ever since she was eight years old she's been reading every romance novel she could get her hands on, always dreaming of writing her own romance novels.
When M.S. Parker approached her about co-authoring Serving HIM series, it didn't take Cassie many second to say a big yes!!
Serving HIM is only the beginning to the collaboration between M.S. Parker and Cassie Wild. Another series is already in the planning stages.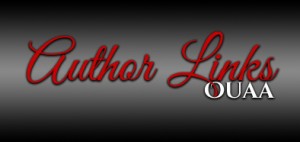 M.S. Parker
Cassie Wild